Industrial Internet
Related proposals
Topic Supervisor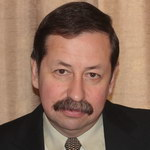 Vyacheslav Nesterov
General Manager, St.Petersburg Development Center, Dell EMC
The Center works on Software development for the products designed and produces by Dell EMC corporation. The main area of development is high performance systems for information storage and management. Vyacheslav joined St.Petersburg Dell EMC center in 2008, before that he worked for Motorola software development center in St.Petersburg for about 10 years. He led development of software solutions for digital TV equipment and other products of Motorola company.
Vyacheslav Nesterov is an expert in Software development process, different methodologies and techniques in SW development.
Before coming to software industry Vyacheslav did research in Computer science and Computational mathematics, worked for institutes of Academy of Sciences, taught in universities. He has D.Sc. degree in mathematics, he is an author of more than 50 papers. Vyacheslav was graduated from St.Petersburg State University, faculty of Mathematics and Mechanics.