Attraction of investments in a start-up – how to negotiate with an investor?
October 20, 13:35
Room III
"As part of the report, I will talk about why the investor is not interested in taking away "the idea" from the startup, whether the options work in Russia, danger of the business in equal shares from a legal point of view, as well as ways of attracting of investments, which can be discussed with the investor. The report might be interesting to IT professionals who are only thinking about the implementation of their business ideas, and start-ups that need additional investment for development."
Yana Chirko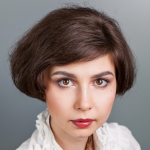 Of Counsel, Dentons
Yana Chirko is an Of Counsel in Dentons' St. Petersburg office. Yana focuses on intellectual property, Internet regulation and e-commerce, information technologies and intellectual rights management. Until 2013, Yana held the position of Chief Lawyer in one of the largest law firms in Belarus and consulted the largest Belarusian start-up community Minsk Start-up Weekend.
Yana has a significant counselling experience supporting transactions of high-technology companies' assets acquisition, due diligence in intellectual property, creation of accounting and management system of works made for hire, customs and administrative protection of trademark holders against counterfeit, legal support of commercial concession transactions, general commercial matters.
Yana also works on transactions involving the creation of intellectual property and the disposal of IP rights and advises on and advertisement and unfair competition matters.