Automatic Proofreading and Evaluation of User Assistance
October 21, 13:30
Room IV
Today's world is abuzz with automation. With software developers among pioneers of this big trend, it is just the right time for technical writers to jump on the bandwagon. Come see how Schematron can take the most tedious and mind-numbing tasks from you to make your documentation shine.
Tatyana Rodionova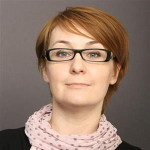 Director User Assistance, Positive Technologies
Having 17 years of experience in user assistance and 8 years in software localization, Tatyana is managing global user assistance and localization services at Positive Technologies
Nikita Kovin
Senior Technical Writer, Positive Technologies
Being passionate about XML technologies, authoring tools, and programming languages, Nikita strives to employ software ideas to automate and perfect technical writing processes. Previously Nikita developed and maintained technical documentation for VoIP products at startup companies. He graduated from Linguistics University of Nizhny Novgorod in 2012.