Beware of the Pgpool!
October 21, 15:30
Room III
Pgpool-II: It was smooth on paper…
In this report, we will discuss in detail the challenges and solutions we experienced while working on a real high-loaded system development project.
We will also explain why, in the end, we had to abandon the use of Pgpool-II and what solution was used instead. Target audience is software architects or developers interested in pgpool-II or alternative solutions.
Igor Burenkov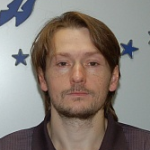 Team lead, Auriga