Checkpoint and Restore of file locks in userspace in Linux
October 20, 13:35
Room II
I will talk about checkpoint and restore(c/r) in Linux in userspace and give an overview of live-migration and c/r tools, and CRIU in particular. I will present a mechanism for c/r of two types of file locks and tell about work with Linux API, kernel code and concomitant problems.
The work will be of interest to administrators, specialists in this field and people keen on developing software at the edge of userspace and kernel.
Pavel Begunkov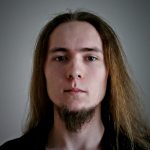 St Petersburg Academic University of the RAS
I'm a graduate student at SPbAU RAS and a performance/software engineer passionate with GPGPU, high performance computing (HPC) and low-level programming. I'm keen on solving challenging problems which requires a deep domain expertise.