Creating system services for Android platform
October 20, 13:15
Room II
In this presentation I'm showing how to create system services for the Android platform. The main goal is to control hardware added to the system board. Creation of HAL(Hardware Abstraction Layer) modules is presented as well.
This presentation is for Java/C/C++ developers who want to enhance AOSP.
Igor Markov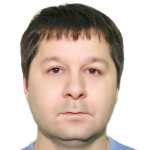 Leading developer / Techincal expert, Auriga
Graduated from Moscow Institute of Physics and Technology in 2002.
In 2001–2004 worked at a startup company where I developed a scalable file system with the HSM support.
Since 2004 I work at Auriga, Inc. Completed several projects in a field of embedded Linux systems. During 2006–2009 developed and delivered Linux kernel development courses. Since 2008 I work in a field of mobile application development. The platforms I developed for include Android, iOS. Worked on modifying Android platform (AOSP) as well.