Data Science and TRIZ: Interconnections? Interaction?! Insights!
October 20, 11:15
Room IV
Application TRIZ based approach for identification and solving Data Science problems.Contemporary versions of TRIZ (i.e. GEN TRIZ's methodology and ITRIZ methodology) are successfully used for creating conceptual models and problem solving to non-standard problems in numerous fields of knowledge.
The presentation described non-obvious applications of TRIZ for identification and solving problems in Data Science. The presentation is illustrated by several case studies.
Naum Feygenson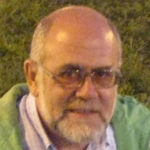 Research Engineer, Healbe Corp.
Research Engineer at Healbe Ltd, St. Petersburg, Russia
25+ years of experience in innovation and technology consulting for leading multinational corporations
TRIZ Master
Nicolay Taratin
Data Analyst, Healbe Corp.
Data Analyst at Healbe Ltd, St. Petersburg, Russia
Analyst at Center of innovative and technological consulting "Algorithm".
PhD (mineralogy, crystallography)