Fantastic Analysts and Where to Find Them?
October 20, 12:55
Room IV
I will present my experience for analyst recruitment. The presentation will describe different types of analysts and will answer the questions – what is the difference between them, how to understand what analyst is required on the project and how to find the suitable one. Main focus of the presentation is on the project demand and tasks, not on the standards.
The presentation could be useful to the Lead Analyst, Project Managers and Team Leads, that look for analysts for their team/projects.
Yuriy Shvayka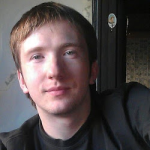 Luxoft