Log-Structured SiLo
October 21, 14:50
Room III
There is an important task of reducing the cost of storage in the cloud infrastructure. One of the most known technologies of saving space and reducing the cost of storage as a result is deduplication.
This paper presents an effective method of combining technologies of selective deduplication index and log-structured writing which allows using inline-deduplication without significant loss of performance. Aside from the overview of the SiLo-scheme, the paper includes test performance results for random write with/without log-structured writing, as well as deduplication rate tests.
The paper is addressed to the wide IT-community, particularly to data storage and cloud computing engineers, IT-service workers and developers.
Recommended for listeners with mid-level expertise.
Evgenii Anastasiev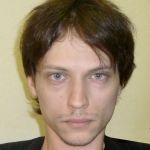 Software Developer in R&D, RAIDIX
Linux kernel developer. Areas of interest are erasure coding, theory of reliability. At the present time he researches and develops algorithms of caching and deduplication in distributed storage systems.