May I change this API a bit?…
October 21, 15:10
Room IV
Common libraries API supporting and evolution is a difficult task. How many projects will be broken if this method is removed? Is anyone using this parameter? Performing such analysis is not easy. To do it a new tool has been developed. It scans Maven repositories and analyzes artifacts from them. In this talk, we will discuss how to organize efficient repositories scanning, how the dependency analysis works, and how to use this tool within IntelliJ IDEA plugin.
Dmitry Tsitelov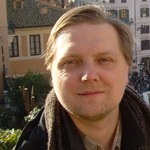 Head of dxLab research group, Devexperts
Head of dxLab research group at Devexperts, LLC. The group develops perspective research projects and instrumental tools in collaboration with students from ITMO, SPbU and other universities. Main areas of interest: concurrent data structures and algorithms development and verification, performance analysis and optimization, high-load distributed systems development.
Nikita Koval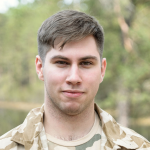 Research engineer, Devexperts
I work as a research engineer in research group dxLab at Devexperts. I am a student at ITMO University and also teach a course on concurrent programming at the same university.