New approach of network function creation based on GO language
October 20, 10:55
Room II
We will present new approach of network function creation. We suggest to refuse special middle-boxes or virtual machines and move on to fast creation of scalable virtual network functions based on sequential chaining of predefined templates.
We suppose that our publication will be interested for you, if you:
Network developer – as an example of virtual network function creation by chaining predefined fragments.
GO developer – as an example of fast packet processing framework based on connection between GO language and C language DPDK library.
Telecom – as an example of framework, that can help to replace special hardware for packet processing.
Ilya Philippov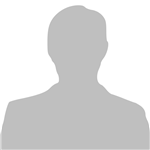 Intel
Areg Melik-Adamyan
Intel