On the dark side of the moon. Ideal Supplier through the eyes of the state customer
October 20, 13:35
Room IV
The report with the cases which are brought closer to real projects on that why IT and government customers find it difficult to understand each other. By what rules do Public authorities play. What they implicitly expect, and what they keep silent about.
Maussymzhan Nurmagambetova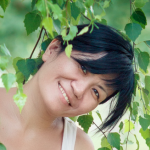 IServ
Experience in IT more than 10 years, from the quality control engineer to director. On the part of the Supplier and the Customer.
Projects are mainly state orders.