Single sourcing technical documentation: is it well suitable for your team or not?
October 21, 12:30
Room IV
The scope of this presentation is a single sourcing technical documentation – from the point of choosing the right one and practical use. The main goal is to show to session participants an applicability or impracticability of single sourcing in context of different IT-companies: big and small, service- and product-oriented, with different team types and development cycles.
During the session:
we'll look at single sourcing as a whole, its strengths and weaknesses in everyday use;
conditions, when single sourcing will cut costs, will be shown;
we'll discuss conditions, when other documentation approaches gives better result (and, of course, point you to this ones);
we'll look at IT-companies, teams, development processes and give some evaluation about usefulness of single sourcing there.
Official OASIS standards (DocBook, DITA) will be discussed here. This session is for team leaders, PMs, heads of development departments and CTOs. To all, who heard or read about single sourcing, but didn't know, if he can get any profit from it.
Eduard Tibet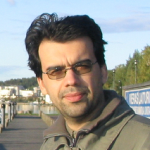 Technical Writer/Documentation Engineer, Independent Consultant
In the area of Technical Documentation since 2001. Worked in IT-startups, service- and product-portfolio companies as a Technical Writer, Principal Technical Writer, Documentation Engineer. Now – as an independent consultant in a field of Technical Documentation and Single Sourcing. Area of interest: structured documentation, documentation automation, documentation as an company's asset. Key focus – DocBook/XML-based single sourcing technical documentation solutions.