Test automation system as a project itself: from solution by request to the general basics
October 21, 16:50
Room IV
In this article, I would like to share my experience of managing automated testing processes in case of limited resources and of step-by-step implementation of test automation "culture" inside an organization. I represent the solution for a non-trivial case and hope that it will helps listeners to expand their view of behavior possibilities in non-standard conditions.
Tatiana Maksimova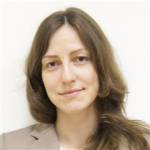 Lead Software Testing Engineer, EPAM Systems
Test Lead with test automation background. Setting and improving of testing processes.