The architecture of a client application
October 20, 11:55
Room III
The speech will be useful for colleagues who are engaged in the development of client applications for Windows and other operation systems. The speaker proposes to begin designing a software system not from building a domain model and not from identifying classes, but from dividing the projected application into system layers. In contrast to the standard three-layer architecture, the application is divided into 5 layers. The purpose of these layers and approaches to the classes identification on each of them is described. The proposed methodology is used in the development of internal tools used in the game development process of Larian Studios.
Kirill Lebedev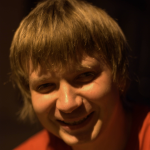 Development Manager, Social Quantum
Programmer C++/C#. 21 years of work in commercial software development. He participated in the development of such games as FIFA Street, NHL 14, FIFA World Cup 14, FIFA 15, Divinity Original Sin: Enhanced Edition, Divinity Original Sin 2.