Visual Methods of Formalization of Knowledge in the Conditions of the Synchronous Technologies of System Engineering
October 20, 15:25
Room II
The research deals with prospects to implement the synchronous technology to process/transfer knowledge with visual methods in crosscutting project-based learning. The method has been proposed to formalize the information about complicated production systems based on the visual cognitive metalanguage, VI-XML, making the synchronous design environment for learning as a set of techniques to use visualization metaphors that make mechanisms to process/transfer knowledge by comparing abstract or real-world objects to visually perceived images. The proposed approach for model representation provides an opportunity to encapsulate visual modelling levels in a closed hierarchy. The application of the universal visual modelling environment has proved to be good to solve learning objectives of knowledge transfer in the visual form, easily interpreted by students.
Alexey Demin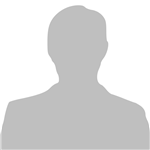 acc. prof., BMSTU
Andrey Vlasov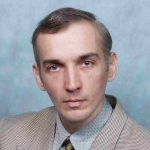 Assistant manager department on scientific work, BMSTU
Vlasov Andrey Igorevich, graduated BMSTU. Ph.D. in Technical Sciences, works at the BMSTU department "Design and technology of electronic equipment" as an the assistant manager department on scientific work. Specializes in the technology of IT.