Why startups like cloud?
October 20, 14:45
Room III
In the last 5 years, the number of IT startups increased drastically and in the same proportions, the number of Unicorns. Cloud is a key component of this acceleration. In the session, participants will learn more about the startups requirements related to cloud, Design thinking and agile development.
Pascale Xelot-Dugat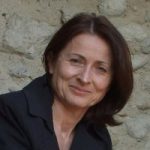 Director Developer Ecosystem & Startups, IBM
I have been leading IBM Developer Ecosystems and startups group in Europe for several years developing the ecosystem of startups, developers, incubators, accelerators and venture capitalists. Before this job, I was in charge of the EMEA IBM Innovation Centers which provide technical support to IBM business partners. I have been working for 18 years for IBM. Before IBM, I worked for Citybank, the Universal Postal Union and the Paris Stock Exchange. I am graduated from Sup de Co Clermont, a French Business School.