Data Science. Big Data
Related proposals
Big data is a term for data sets that are so large or complex that traditional data processing application software is inadequate to deal with them. Challenges include capture, storage, analysis, data curation, search, sharing, transfer, visualization, querying, updating and information privacy. The term "big data" often refers simply to the use of predictive analytics, user behavior analytics, or certain other advanced data analytics methods that extract value from data, and seldom to a particular size of data set.
Topic Supervisors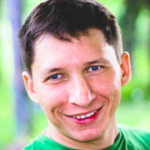 Konstantin Bychenkov
CEO, Aligned Research Group LLC
Konstantin graduated from Samara State University in 1997 with a graduate degree in mathematics. A seasoned IT executive with more than 20 years of experience, Konstantin delivered a variety of innovative software products and solutions focused on life sciences to U.S.-based and local customers. Konstantin interests include image processing, computer vision, and bioinformatics. Always connected, he continues to manage multiple projects even when enjoying wild nature with his son.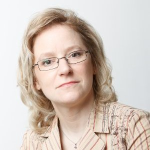 Jennifer Trelewicz
Director of Risk and Market Data, Deutsche Bank TechCentre
Jennifer Trelewicz is the Director of Risk and Market Data in Deutsche Bank TechCentre, LtD. Previously she held the roles of Head of the Expert Councils in the Skolkovo Foundation, Deputy CTO of social products in Mail.Ru, CTO of Google-Russia, and Director of the IBM Systems and Technology Laboratory in Moscow. Jennifer actively participates in professional activities, holding the post of President of the IEEE Technology and Engineering Management Society. She received her Doctor's degree in Signal Processing from Arizona State University, as well as a Master's degree in Mathematical Analysis. Jennifer has a number of publications in international refereed journals and conference proceedings, as well as 28 granted patents.