DevOps
Related proposals
DevOps represents a change in IT culture, focusing on rapid IT service delivery through the adoption of agile, lean practices in the context of a system-oriented approach. DevOps emphasizes people (and culture), and seeks to improve collaboration between operations and development teams. DevOps implementations utilize technology — especially automation tools that can leverage an increasingly programmable and dynamic infrastructure from a life cycle perspective.
Topic Supervisor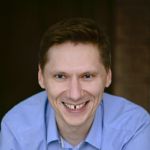 Andrey Shorin
Deputy Head of Operations, HeadHunter
Works for hh.ru which is 3rd worldwide job site. IT pro for over 22 years. Started as system administrator in office with 20 workstations, Andrey is Deputy Head of Operations in hh.ru which serves 1.5 mln users per day.